Combo Services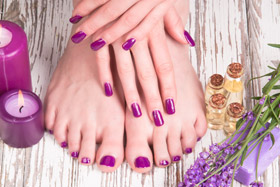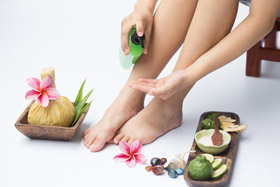 Acrylic Fill-in & Pedicure
$67
Acrylic Full Set & Pedicure
$75
French Manicure & French Pedicure
$68
Gel Manicure & Pedicure
$72
Gel Color Manicure & Gel Pedicure
$90
Gel French Manicure & Gel Pedicure
$99
Manicure Services
ALL MANICURES INCLUDE A SOFTENING SOAK, NAIL AND CUTICLE TRIMMING, NAIL SHAPING, HAND MASSAGE, HOT TOWEL WRAP AND POLISH APPLICATION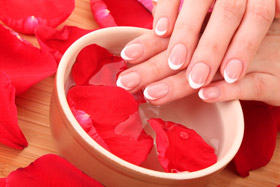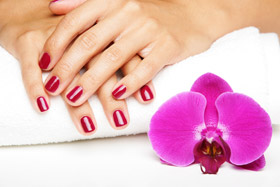 House Classic
$25/French $30
A classic full service manicure
Lemon Drop
$35
Lemon sea salts combined with a honey butter mask to moisturize
Rosemary Avocado Smoothie
$37
Rosemary-mint scrub, followed by a honey avocado moisturizing mud mask.
Mimosa
$39
Champagne salt glow with mandarin orange lotion.
Gel Manicure
$40/French $45
Classic manicure with gel polish.
Dipping Manicure
$55
This is a manicure that gives similar results to gel nail polish.
Spa Pedicure
ALL PEDICURES INCLUDE A WHIRLPOOL SOAK,CUTICLE AND NAIL TRIMMING, NAIL SHAPING, CALLOUS REMOVAL, HOT TOWEL WRAP AND FOOT MASSAGE.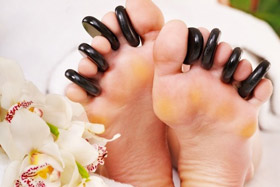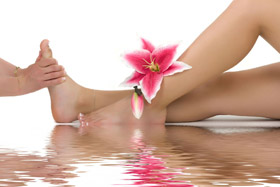 House Cocktail (30min)
$38
A classic full service pedicure.
Hot Today (50min)
$55
A softening pedicure with lemon salt scrub and warm honey butter mask .
Mojito (50min)
$60
A classic pedicure. Followed by a lime-mint sugarcane scrub and lime-mint foot palm.
Pina Colada (50min)
$55
A tropical pedicure with coconut pineapple scrub, moisturizing foot mask, completed with pina colada scent cream
Strawberry-Mango Daiquiri (55min)
$60
Spa pedicure with strawberry puree scrub, Mango moisturizing mask and mango lotion.
Amaretto and Cream (60min)
$65
Spa pedicure with toasted almond salt scrub, Creamy foot mask, and Amaretoo and cream foot palm.
Moroccan Mint Tea (55min)
$60
Spa pedicure with a spearmint salt scrub. Desert oasis mud mask and a spearmint-eucalyptus lotion.
Bellini (55min)
$65
Begins with and effervescent soak, champagne salt glow to exfoliate, finished with peach foot cream.
Café Frappe (60min)
$65
A chocolate-cappuccino scrub exfoliates the feet, Followed by a hydrating cocoa mask and whipped cocoa lotion.
Polish Change For Feet
$16
Polish Change For Feet (French)
$19
Gel Color Pedicure (French)
$68
Gel Polish Change For Feet
$30
Gel Polish Change For Feet (French)
$35
Gel Polish Removal (Feet)
$5
Foot Massage
A RELAXING MASSAGE THAT FOCUSES ON REFLEXOLOGY AND ACUPRESSURE TECHNIQUES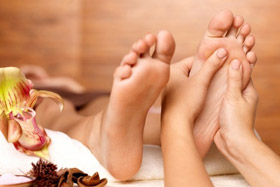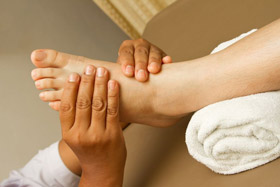 10 Minutes
$11 / Without Pedicure $15
20 Minutes
$21 / Without Pedicure $30
30 Minutes
$31 / With Pedicure $40